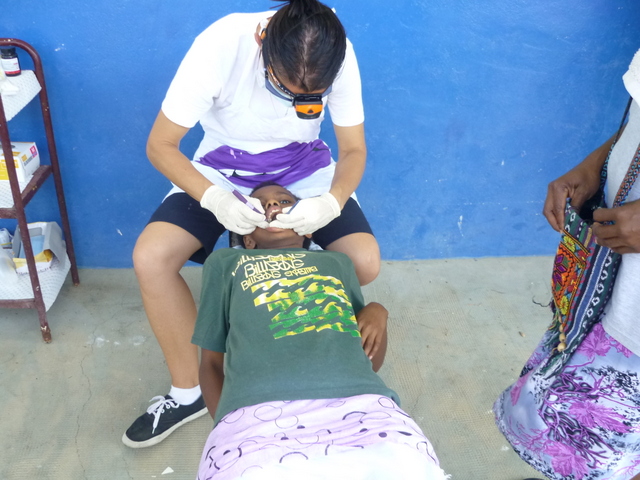 SKILLS NEEDED AND SELECTION CRITERIA:
✓ Academic status … know your stuff or be willing to learn!
✓ Ability to work in a team …. Vital for survival.
✓ Personality / attitude … this is a remote posting; Vanuatu time and Murphy's Law
apply!
✓ Superior clinical skills … lateral thinking required.
✓ Ability to pay for airfares and accommodation…. Insurance compulsory
✓ Personal/family situation….remote, isolated posting, difficult and limited
flights to evacuate on a short notice.
REGISTER YOUR INTEREST IN BEING A PART OF SMILE VANUATU by contacting Smile Vanuatu using the Contact page.
YOU'LL LEARN AS MUCH AS YOU WILL SHARE:
Listening carefully and participating in the activities of Smile Vanuatu team will help
you gain an understanding of the culture and environment you're working in. Sharing
your knowledge or expertise and contributing to the organisation's goals, as well as
developing the skills of your colleagues, is also a priority.
HIGHLIGHTS:
➡ Work with children from remote island schools
➡ Raise awareness of the value of oral health and hygiene
➡ Socialise with like-minded volunteers
➡ Immerse yourself in Vanuatu culture