Exciting times ahead for Smile Vanuatu program. Vanuatu International borders are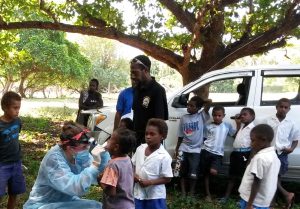 open and Vanuatu Ministry of Health has allowed our volunteers to visit in 2023.  Currently planning to take a team over in June 2023.
Thank you to our volunteers, sponsors and donors that have supported the program especially during the last three challenging years. Your support and donations have continued to contribute towards dental services in Vanuatu.
We are still connecting with the community and continuing to support their initiatives.
For information about Smile Vanuatu program see the About page.
For details regarding the 2023 program, visit the Volunteers page.
If you have questions or wish to volunteer, visit the Contact page and ask us.
In order to support this important program see the Donations page.
For current and past supporters of this program see the Affiliates page.
To view photos of past programs and examples of type of work click on the Gallery.