Smile Vanuatu dental program enjoyed a trip in June 2023 at the invitation of the Ministry of  Health and people on Malekula Island.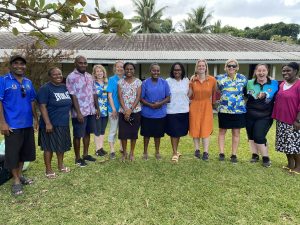 Our plans for the  second trip in October was postponed due to lack of local resources and threatening tropical cyclone Lola weather conditions.
Plans are now underway for volunteer teams to help in June 2024.
Thank you to our volunteers, sponsors and donors that have supported the program. Your support and donations continue to contribute towards dental services in Vanuatu.
We still connect with the community and continue to support their initiatives.
For information about Smile Vanuatu program see the About page.
For details regarding the 2024 program, visit the Volunteers page.
If you have questions or wish to volunteer, visit the Contact page and ask us.
In order to support this important program see the Donations page.
For current and past supporters of this program see the Affiliates page.
To view photos of past programs and examples of type of work click on the Gallery.