WHO WE ARE: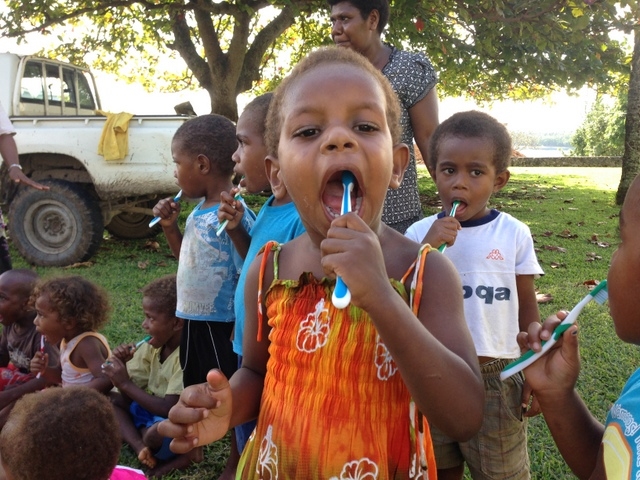 Smile Vanuatu is a volunteer group of oral health professionals dedicated to promoting oral hygiene through health promotion, education, research and activism.
Starting in 2011, we continue to grow through the trust of the Vanuatu people and the high standard of oral health promotion and treatment delivered within the program. Each year a new team travels to Vanuatu.
WHAT DO WE DO:
Smile Vanuatu seeks to establish and maintain a working relationship between Vanuatu Health, the population on Malakula Island and volunteering Australian oral health professionals to provide a sustainable public health program that will be advantageous for future generations in Vanuatu.
The one week program brief is to collaborate with local dentists, community health nurses and teachers within the school environments treating the local school children. Donations of toothbrushes, toothpaste, dental materials are appreciated. Monetary donations will be used to purchase consumables essential for the trip.
WHERE DO WE GO: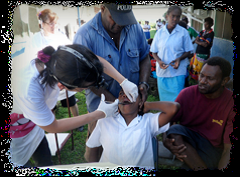 Malampa Province, Malakula Island Vanuatu.  Malakula Island is the 2nd largest island in the Pacific Ocean region of Melanesia with a population of approximately 35,000 people. This group speak over 30 different languages, most understand English, thankfully.
The group is the guest of Norsup Hospital and the surrounding community. We land at Norsup Airport and base ourselves at Norsup Hospital under the respectful leadership of the Hospital manager and dentist.
Lakatoro is the capital of Malampa province and has the main shops, market place, National Bank, Air Vanuatu office and is the administration centre for Malampa  Province. This area claims to have 24 hour electricity and telephone access.